The Barrymores
Hollywood's First Fa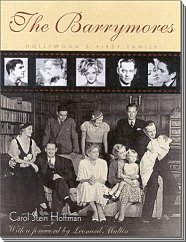 mily
"The Barrymores" retails for $40.00, great book, highly recommended for photographs of John Barrymore and Dolores Costello.
"The Barrymores" is well done, with loads of photographs that are previously unpublished. This volume is definitely a table top classic. All family members from Delores Costello to Drew Barrymore are all given an in camera investigation. Lots of great photographs and genealogical charts showing the family relationships to the Lane, Costello, Drew and Barrymore families. Two and a half centuries of family actors. No other family can make such a claim. An unbelievable family history. Don't take my word for it, read it for yourself in reviews below:
CLICK HERE for Book Reviews From Publisher's Weekly and Atlanta Qua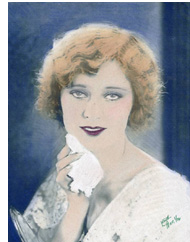 rterly.
Leslie Penn is an artist who paints excellent movie stars in pastels. Leslie Penn's Hollywood Pastels CLICK HERE for Hollywood Pastells from the 1920s to the 1950s Leslie Penn is your person for subperb artwork.