John D. Barrymore with Drew
2001 Santa Monica Mountains
Photograph by Michael Green. Long Lost Father, Adamson's uncle Harold Adamson wrote a song "It Isn't So Much That I Wouldn't" for the film of the same name Long Lost Father starring John Barrymore, Sr. in 1934. John, Jr. seen in the photo with Drew was only 2 years old in 1934.
Drew Blythe Barrymore
Actress
Birth Feb 22, 1975 - Culver City, CA
Drew was born at Brotman Hospital in Culver City and since her parents separated before she was born Drew has learned to cope on her own. She once told The New York Times "I really have no idea of what growing up in a normal household is like." In 1984 Drew Barrymore gave a great performance in Firestarter, with George C. Scott. Drew took on the entire U.S. government and won in this film. I personally found Drew's performance more emotional in Firestarter than E.T. (A good friend M. Augustine was one of Steven Speilberg's closest friends in high school). In Firestarter everyone worried for"Charlie's: (Drew) safety.Kissed. Great for light romantic comedy.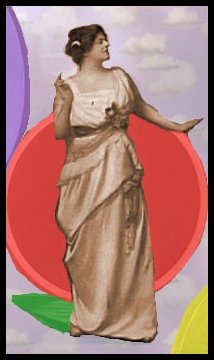 JOSIE GELLER is that You! Naw, this is a great-aunt Ethel Barrymore 1914. Drew looks to be Reincarnated!
FILMS OF DREW BARRYMORE
South of the Border (2009) voice Chloe
Music and Lyrics, actress
Lucky You,
Fever Pitch, actress
Saturday Night Live, Drew Barrymore 4 T.V.
2004 50 First Dates, Lucy,
Duples, Actress and Producer;
2003 Charlie's Angels, II, Full Throttle. Executive Producer
Confessions of a Dangerous Mind, actress
2001 Donnie Darko Actor / Executive Producer
Freddy Got Fingered
2001 Riding in Cars With Boys as Beverly Donofrio
2001 Saturday Night Live, 3 TV
2000 Skipped Parts as Dream Girl
2000 Titan A.E. [anim] Voice: Akima
2000 Olive, the Other Reindeer [anim] Voice / Executive Producer
2000 Charlie's Angels Producer / Actor as Dylan
1999 Never Been Kissed Executive Producer / as Josie Geller (My Favorite).
1998 Ever After aka A Cinderella Story (U.S. TV title) Danielle
1998 The Wedding Singer as Julia Sullivan
1998 Best Men as Hope
1998 Home Fries as Sally
1997 Wishful Thinking
1996 Everyone Says I Love You as: Skylar (Great cast - Woody Allen, Goldie Hawn).
1996 Scream as: Casey Becker
1995 Mad Love as Casey Roberts
1995 Boys on the Side as Holly
1995 Batman Forever as: Sugar
1994 Bad Girls as: Lilly Laronette
1994 Inside the Goldmine as: Daisy
1993 The Amy Fisher Story [TV as: Amy Fisher
1993 Wayne's World 2 as: Bjergen Kjergen
1993 No Place to Hide as: Tinsel Hanley
1992 Sketch Artist [TV] as: Daisy
1992 P-Ivy as:actress
1992 Guncrazy as: Anita Minteer
1991 Motorama as: Fantasy Girl
1991 Waxwork II: Lost in Time as: Vampire Victim
1990 Doppelganger: The Evil Within as: Holly Gooding
1989 Far from Home as: Joleen Cox
1989 See You in the Morning as Cathy Goodwin
1987 A Conspiracy of Love [TV] as: Jody
1986 Strange Tales: Ray Bradbury Theatre [TV]
1986 Babes in Toyland [TV] as: Lisa Piper
1985 Cat's Eye as Girl
1984 Firestarter as: Charlie McGee
1984 Irreconcilable Differences as Casey Brodsky
1982 E.T. The Extra-Terrestrial as: Gertie
1980 Bogie [TV]
1980 Altered States as: Margaret Jessu
AWARDS:
Best Supporting Actress (nom) Irreconcilable Differences 1984 Golden Globe